What show do I love but it has the worst time slot ever?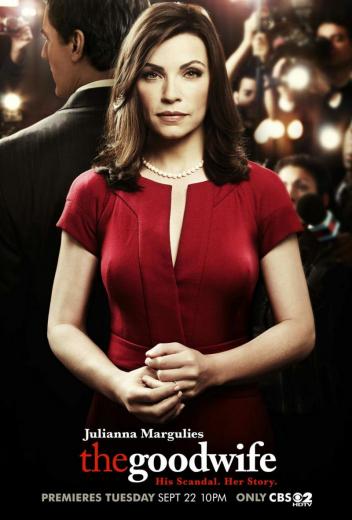 The Good Wife with
Julianna Margulies. I love almost everything about this show. The writing, the politics, the dynamic between Alicia and Will, the race to land the position between Alicia and Cary. The location (supposedly Chicago) and
Kalinda!
I don't think an episode is complete without her.
I have even learned to tolerate Chris Noth, whom I was pretty sure I loathed.
I think this show is really a backstage view of political marriage. Sort of a The West Wing without the actual policy.
Haven't seen the show because it is in the purgatory time slot on Tuesday night? You can go
Here
to see full episodes.
I'm also excited because -
The Good Wife
received an early renewal for a second season in January. I know I'm behind.
Netflix this week:
Me:Moonlighting: Seasons 1 & 2: Disc 3
Scarecrow and Mrs. King: Season 1: Disc 1
Superhero: Jaws 2
Princess: Lady and the Tramp